Singing ancient tales and ageless themes of love, loyalty and longing with a voice that is touching and intimate,
Jodee conjures the very essence of tradition whether of this century or centuries before.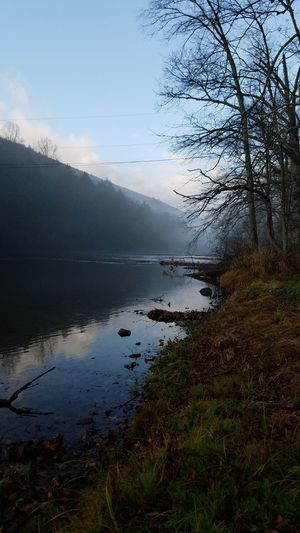 Bio
With a passion for history and folklore since childhood, Jodee eagerly shares this experience with others.  It was her father that suggested she sing Welsh folk songs. "That held for me a key", she says, "for something then unlocked inside me - suddenly I was able to combine my love of folk songs and family history with all the mysteries of emotion, legend and tradition."
Jodee has performed at concert venues, festivals, libraries, colleges, cultural events and coffeehouses from Maine to Florida, including Longwood Gardens (PA), NJ Folk Festival; Musikfest (Bethlehem, PA) University of Pittsburgh; W.A. Singleton Center for the Arts (VA); Walt Whitman Center of the Arts (NJ); Godfrey Daniels (PA); uNi Coffeehouse (MA); Remsen Barn Fest and Gymanfa Ganu (NY); Eisteddfod NY; The Welsh American Society of Washington DC, Irish Arts Center (NYC); Ames Unity Concerts (IA) and the Irish Heritage and Cultural Center (Milwaukee.)
The Jodee James Band included members Clarence Ferrari (of Lenahan and Blue Harvest) on fiddle, as well as fiddler Cady Finlayson. Jodee has been part of Castle Keep, the New Jersey based Celtic duo with Jake Conte; Keltia, with Irish flute player Lesl Harker and also the Celtic Welsh band Dragonfyre based out of Fredericksburg, Virginia. She has toured with Irish accordion wizard David Munnelly and Band and played with Celtic rock band Lenahan.
Jodee with her crafted blend of originality and high regard for tradition supports her mark in today's Celtic music scene. Nobles, shepherds, lovers and  dreamers, birds as messengers and inspiring heroes, all come to life in Jodee's music - making an unique and beautiful musical journey.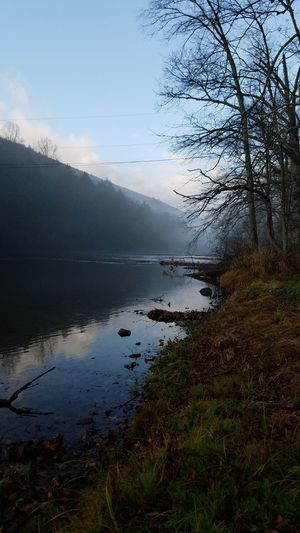 ABOUT
I'm a singer-songwriter, accompanying myself on guitar, with acoustic roots in legends, folklore, and especially traditional music of Wales - often tied together in poetic meanderings.
As an army kid we moved a lot. i was born in Germany and grew up mainly between North Carolina and Massachusetts. Everywhere new was a charmed place to explore and my love for local history grew with each new setting. My parents both painted, one with oils and one with watercolors, and i can still see my brother and i painting along side them. Dreams were nurtured in our house, and outside my father noted to me every star and new sapling. Inside my mother sewed a world of characters and reflection. As for poetry, it was just a normal way of seeing things.
My father played guitar and my mom piano - we had a couple ukuleles we would all play songs on and my brother joined in on guitar as well.  Or on bongos. Sometimes my aunts and uncles would get together with us and we certainly made up some crazy band. But it was all very magical to me. When i was fourteen i fell in love with a Guild guitar in a music store window - my parents surprised me with it for my birthday and i've been playing that guitar and writing songs ever since.
For awhile i lived in a homesteading community in western Maine after my daughter Becki was born. Before that we had lived half a year in a tent on a tree farm in New Jersey - both were special times as well for i never got over the beauty of living in the woods. Eventually we returned to New Jersey and lived with my namesake grandmother, Johanne. That was a turning point to me - i would spend hours sitting down writing songs and poems from stories she would share. And all the while, the garden in her yard carried me back through family memories in the same way we collected marigold seeds in little glass jars.
Sometimes i still hear the foghorns on Foghorn Alley, or see the sudden Rose of Sharon in bloom from my grandmom's bedroom window, sometimes the wysteria still hangs across my thoughts and we're parked along the road finding that special stone before hopping back in the motor home to visit another somewhere - but mostly i have always loved hearing the old stories about the family - my grandfather with Welsh roots born in London, my grandmother from old Pennsylvania stock (Scots Irish and "Pennsylvania German"), and my mother's parents both from Denmark. All these places constantly spin inside me.
My father gave me an old book of folktales that has no more binding. He had worn it out by the time he gave it to me, and somehow all these things stuck on my heart. Music seemed like the perfect way to hold them together. i'm so very grateful to share my music with you. 
<><><><> 
Jodee lives outside Mifflinburg, Union County, PA and aside from creating songs, spends as much time as possible in the woods or by the creek, tending her flowers and many kitties, feeding the birds, taking pictures, daydreaming and writing poetry. She's totally addicted to genealogy and local histories and currently writing a story about her third great grandmother Charlotte Vaughan of Presteigne, Radnorshire, Wales.